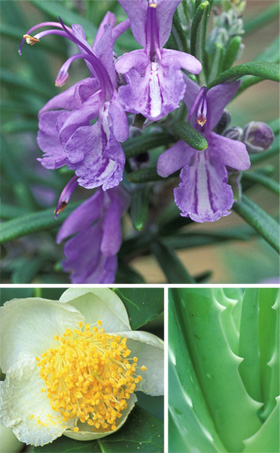 Your VIBRANT HEALTH starts here!
Sign up for your FREE weekly dose of nourishment for body and soul
If you are interested in:
herbal and natural medicine for women's health

reclaiming women's wisdom and empowerment

being part of a thriving women's herbal learning community
…then this course is for you!
So many women struggle with personal health issues – physical, mental, and even spiritual – and most are just not finding the answers in the medical world that truly bring healing or that  feel sensible and safe.  You may be familiar with this from your own clinical practice, or even from your own experiences with the health care system. Medical care is sometimes necessary and even lifesaving. But too often it is unnecessarily invasive, and rather than being empowering, becomes a source of disempowerment for women.
My mission is to help women flourish. I want women to be as happy and healthy as possible – which requires a whole woman approach. It also requires that we create a new paradigm for women's health. That is the very approach you will learn in this course: how to look at a broad constellation of contributing factors to help your clients understand their health, themselves, and to THRIVE!
Herbal Medicine for Women is an inspiring, engaging, 400-hour WomanWise* Course designed and taught by  Aviva Romm, MD, herbalist, and midwife. This course imparts the academic knowledge and foundational clinical skills needed to become a qualified women's herbal educator or practitioner. It uniquely integrates traditional herbal wisdom, clinical experience, and critically reviewed botanical and scientific evidence for the prevention and natural treatment of common women's health concerns. Women's ways of knowing are honored alongside critical thinking and practical skills.
The course emphasizes a whole-woman approach to health. Not only will you learn about herbal medicine, you will learn how to be successful at doing what you love -and perhaps even change the world – for one woman or for many. 
This course is undoubtedly the most comprehensive, professional, and sophisticated women's herbal medicine course in the world, created by one of the most respected women's herbalists who also happens to be a midwife and a medical doctor. It is also one of the largest and most thriving women's herbal communities, with students in more than 15 countries and on at least 6 continents!
Why Take This Course?
Women need safe, natural, affordable alternatives to current medical treatments for common health problems. 
This course will allow you to:
Specialize in women's herbal medicine
Recognize, listen to, and trust your body knowledge and help other women learn to do the same
Take back your health!
Let go of fear created by a disease-based medical model and embrace a woman-centered approach to healing
Deepen your awareness and understanding of the complex influences on health
Understand and use your gifts and skills for the good of yourself and the world
Clarify your personal path (i.e, practitioner, teacher, writer, herbal medicine-maker)
Create or enhance meaningful work that you get paid to do!
Gain CEUs doing all of this!
HMW is an amazing personal journey! And if you found your way to this page, it's probably your passion!
Who Can Enroll? And When?
…women committed to life-long learning, a women's health revolution, and making the world a better place! Enrollment is on-going. You can apply at any time and start when you are ready.
There are no prerequisites. Current students include midwives, herbalists, naturopaths, nurses, MDs, doulas, massage therapists, acupuncturists, businesswomen, and women who just want to deepen their personal knowledge of herbal medicine and natural health.
(Sorry fellas…this is a women-only course. This allows for an incredible openness in the course dialogue and forums. Pssst… It's okay to peek at the written materials and videos over your favorite lady's shoulder!)